Bangsar
General Description
Bangsar, now an area known for its exceptional connectivity and friendly neighborhood atmosphere, was once a largely undeveloped piece of land on the outskirts of Kuala Lumpur, Malaysia's capital city, in the early 1900s. It was later transformed into a rubber plantation to meet the growing demand for rubber fueled by the rise of automobiles. As Kuala Lumpur Rubber Co. Ltd. (KLR), a London-based firm, sought locations for rubber plantations, they identified Bangsar as a suitable spot. KLR's top executives, Edouard Bunge and Alfred Grisar, established a plantation there and named it the Bunge-Grisar rubber estate, also known as Bungsar Estate.
Over time, Bangsar underwent significant development, and by the end of the second millennium, it had experienced a remarkable transformation. Today, it is renowned for having some of the most expensive residential properties in the Klang Valley. Despite its humble origins as a rural area, Bangsar has evolved into a prestigious and sought-after place to live in the region. It has also become a vibrant hub for social activities and nightlife, making it an exciting party and hangout spot.
Interestingly, the name "Bangsar" has an intriguing historical origin. According to a research project led by Datin Dr. Norizan Abdul Razak and undertaken by six professors from Universiti Kebangsaan Malaysia (UKM), the name is believed to symbolize racial unity. This reflects the diverse and harmonious community that now thrives in the area, contributing to its friendly and welcoming atmosphere.
Area Outlook
Bangsar is a highly sought-after location due to its close proximity to a wide range of malls, retail and commercial centers, supermarkets, and entertainment options. This makes it an appealing choice for families and a popular area for both local residents and expatriates.
Homebuilders who had the foresight to invest in Bangsar when property prices were low are now enjoying the rewards, as the township has become one of Malaysia's most desirable suburban addresses.
One of the key factors contributing to Bangsar's transformation is its strategic location, just 4 kilometers from the heart of Kuala Lumpur, making it easily accessible from the city center.
Residents benefit from excellent public transport options, including numerous bus stops throughout Bangsar and the Kuala Lumpur Sentral Station, a major transit hub with connections to various destinations, including Kuala Lumpur International Airport (KLIA) and Cyberjaya. The area is well-connected with various exit routes and rail stations, although traffic congestion is common due to its diverse population and limited geographical space.
The vibrant Jalan Telawi area in Bangsar is well-known for housing the Bangsar Village mall and a diverse range of restaurants, bars, and cafes, offering an ever-changing menu of cuisine types. On the other side, Lucky Garden in Bangsar features both night and morning markets, local kopitiams, a Chinese medicine hall, and food stalls with affordable local delicacies. Moreover, Bangsar is renowned for its vibrant nightlife with a plethora of bars, pubs, speakeasies, and cocktail lounges, particularly along Jalan Telawi.
Bangsar boasts several shopping complexes, clinics, dentists, aesthetic centers, and the Pantai Hospital. Parents can find preschools and kindergartens within the neighborhood and have easy access to higher education options in nearby suburbs.
Bangsar is under the governance of Kuala Lumpur City Hall (DBKL) and is known for its eclectic atmosphere, making it a great place for people-watching and experiencing a dynamic café and restaurant scene.
Connectivity & Accessibility
Bangsar enjoys excellent connectivity and accessibility, making it a desirable location for residents and commuters alike. Its proximity to major highways and multiple public transportation options offers convenience and ease of travel within the Klang Valley and beyond.
Major Highways:
1. New Pantai Expressway (NPE): Connects Bangsar to other parts of the Klang Valley, including Petaling Jaya and Subang Jaya.
2. Federal Highway: Provides easy access to Kuala Lumpur city center and other key areas in the Klang Valley.
3. Sprint Expressway: Offers convenient connectivity to Damansara and other areas in Petaling Jaya.
Public Transportation:
1. Bangsar LRT Station: Located along the Kelana Jaya LRT line, offering easy access to various destinations within the Klang Valley.
2. Kerinchi LRT Station: Located along the Kelana Jaya LRT line, offering a close proximity to the areas of Bangsar.
3. Bus Services: Several bus routes serve the Bangsar area, providing connectivity to various neighborhoods and nearby towns.
Nearby Amenities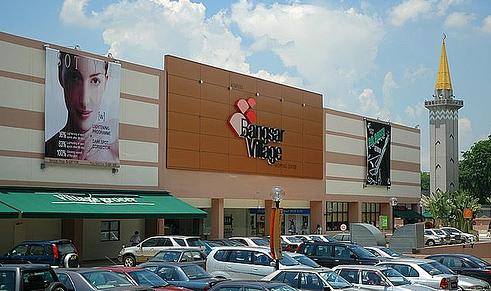 Schools:
Schools in Bangsar offer a diverse range of educational options for residents. The area is home to several reputable primary and secondary schools such as Sekolah Jenis Kebangsaan (T) Bangsar, Sekolah Kebangsaan Bangsar, Sekolah Menengah Kebangsaan Bangsar, etc, providing quality education to students. Additionally, there are international schools like Sri Dasmesh International School that cater to the expatriate community, offering globally recognized curricula and a multicultural learning environment. The presence of these schools has made Bangsar an attractive choice for families seeking top-notch education for their children.
Recreation:
Bangsar is known for its vibrant recreational scene, offering a plethora of leisure activities for residents to indulge in. The area boasts numerous trendy cafes, restaurants, and bars, making it a popular spot for food enthusiasts and those seeking a vibrant social life. For nature lovers, the nearby Bukit Gasing Forest Reserve within Petaling Jaya area provides a peaceful escape with hiking trails and green surroundings. The Bangsar Shopping Centre, Bangsar Village I, Bangsar Village II and other retail hubs offer ample shopping opportunities, enhancing the overall lifestyle experience for residents.
Healthcare:
Healthcare facilities in Bangsar are readily available, ensuring residents' well-being and peace of mind. The area is served by reputable medical centers and hospitals like Mahameru International Medical Centre Sdn. Bhd. and Pantai Hospital Kuala Lumpur just to name a few, which are equipped with state-of-the-art facilities and a team of skilled healthcare professionals. These medical institutions provide comprehensive healthcare services, ranging from general medical care to specialized treatments. The accessibility to quality healthcare ensures that residents receive prompt and efficient medical attention when needed, contributing to the overall appeal of living in Bangsar.
Commercial & Industrial Landmarks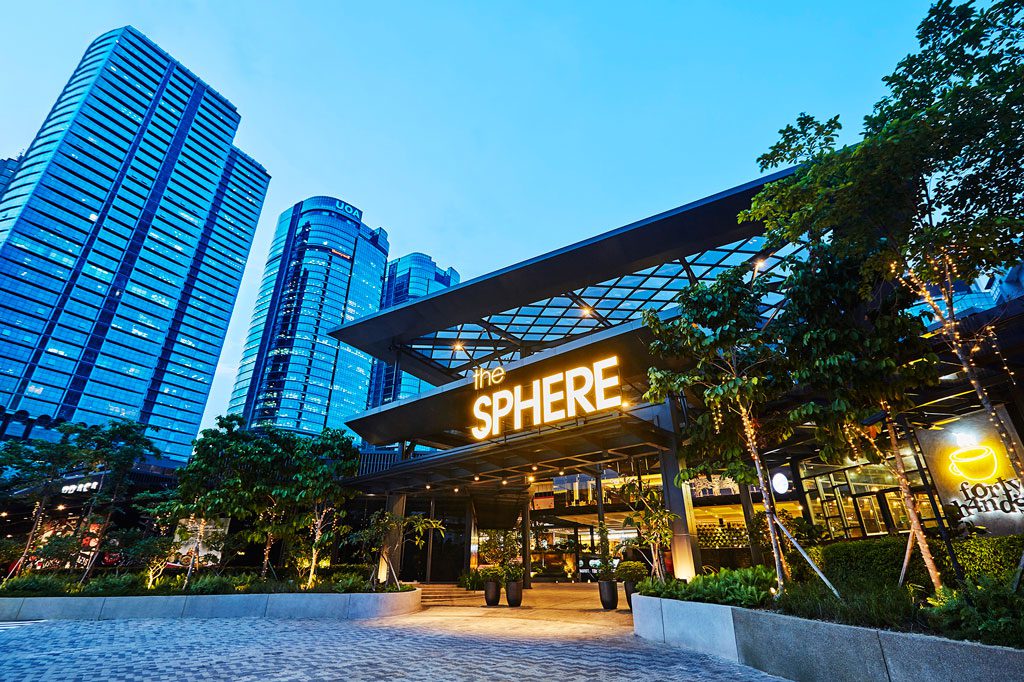 Here's a table showcasing some of the commercial landmarks in Bangsar, including retail marts, shopping malls, commercial areas and commercial office buildings:
| Name of Landmark | Type | Location | Description |
| --- | --- | --- | --- |
| Bangsar Village | Shopping Mall | Jalan Telawi 1 | A popular retail and dining destination in Bangsar that offers a variety of shops, restaurants, and cafes. |
| Bangsar Shopping Centre | Shopping Mall | Jalan Maarof | A shopping centre with offices and retail outlets. |
| The Sphere | Retail Concept Mall | Bangsar South | An innovative lifestyle retail concept mall which features a range of trendy retail and F&B outlets. |
| Telawi Commercial Centre | Commercial Area | Jalan Maarof | A vibrant and bustling commercial hub in Bangsar that is known for its diverse shops, eateries, and services. |
| Menara UOA Bangsar | Commercial Office Building | Jalan Bangsar Utama 1 | A prominent office tower with modern facilities that houses various businesses and corporate offices. |
| Menara Etiqa | Commercial Office Building | Jalan Bangsar Utama 1 | A premium grade-A office building located in the heart of Bangsar. |
| Nexus Bangsar South | Retail Concept Mall | Jalan Kerinchi, Bangsar South | A retail mall that features a variety of shops and eateries. |
Residential Developments
Here's a table showcasing some of the residential developments in the Bangsar area:
| Name of Development | Location | Developer Name | Short Description |
| --- | --- | --- | --- |
| Gaya Bangsar Condominium | Jalan Bangsar Utama 1 | UDA Holdings Berhad | A condominium development offering upscale living spaces with modern amenities. |
| Suasana Bangsar | Jalan Kaloi | UMLand | A low-rise condominium promoting a luxurious living lifestyle for its residents. |
| Bangsar Puteri | Jalan Medang Serai | BRDB Developments | A condominium strategically located in the heart of Bangsar, providing convenience and comfort. |
| The Loft Bangsar | Jalan Penaga | Mammoth Empire Group | Stylish condominium units designed for contemporary urban living with panoramic city views. |
| Novum Bangsar South | Jalan Kerinchi Kiri 3 | EUPE Corporation Berhad | A luxurious serviced residence that is located within Bangsar South. |
| Nadi Bangsar | Off Jalan Maarof | Hap Seng Land | A premier serviced apartment featuring elegant residences and an array of lifestyle facilities.one |
| One Menerung | Jalan Menerung | BRDB Developments | Luxurious condominiums offering spacious layouts and high-end facilities in a prestigious location. |
| South View Serviced Apartments | Jalan Kerinchi Kiri 2 | UOA Development Berhad | A well-established serviced apartment complex with a serene environment and convenient amenities. |
| Bangsar Hill Park | Lorong Maarof | Sunsuria Berhad & Suez Capital Sdn Bhd | A luxurious condominium complex that is designed with facilities that are built to impress. |
| The Goodwood Residence | Jalan Pantai Permai | UOA Development Berhad | Contemporary serviced apartments designed to meet the needs of modern urban dwellers. |
| The Estate @ South Bangsar | Jalan Pantai Prima Off Jalan Kerinchi | BON Estates | A freehold luxurious private residential development that nestles within Kerinchi or now better known as Bangsar South. |
Related News: