Kajang
General Description
Situated in the southeastern region of Selangor, Kajang offers more than just its renowned satay and hot pepper soup. It's approximately 20km away from Kuala Lumpur and less than 15 minutes from Putrajaya and Cyberjaya.
After emerging as the district capital of Hulu Langat following the Klang War in 1807, Kajang gained prominence. Its connectivity with Putrajaya, the Malaysian Administrative Centre, has further enhanced its significance. The town's transformation was catalyzed by coffee estates in the 1890s, contributing to the rise of neighborhoods like Balakong, Bandar Damai Perdana, and Country Heights alongside Kajang.
Incorporating both affordable and upscale housing options, Kajang now thrives as a vibrant address for urban residents. The completion of the Sungai Buloh-Kajang MRT line in 2017 ushered in a new era of property development, adding to the town's dynamism. Three MRT stations—Sungai Jernih, Stadium Kajang, and Kajang—enrich the town's connectivity.
Despite its "Satay Town" moniker, Kajang holds diverse allure beyond culinary fame. It is a mature township with amenities catering to convenience and a high quality of life. Recreation is well-covered with parks like Kajang Skate Plaza and Kajang 2 Lake Park fostering community bonds. Golf enthusiasts have the Saujana Impian Golf Course as a haven.
Located just 30 minutes away from Kuala Lumpur by car and easily accessible via MRT, Kajang boasts a wealth of hidden local treasures that cater to various culinary preferences.
Area Outlook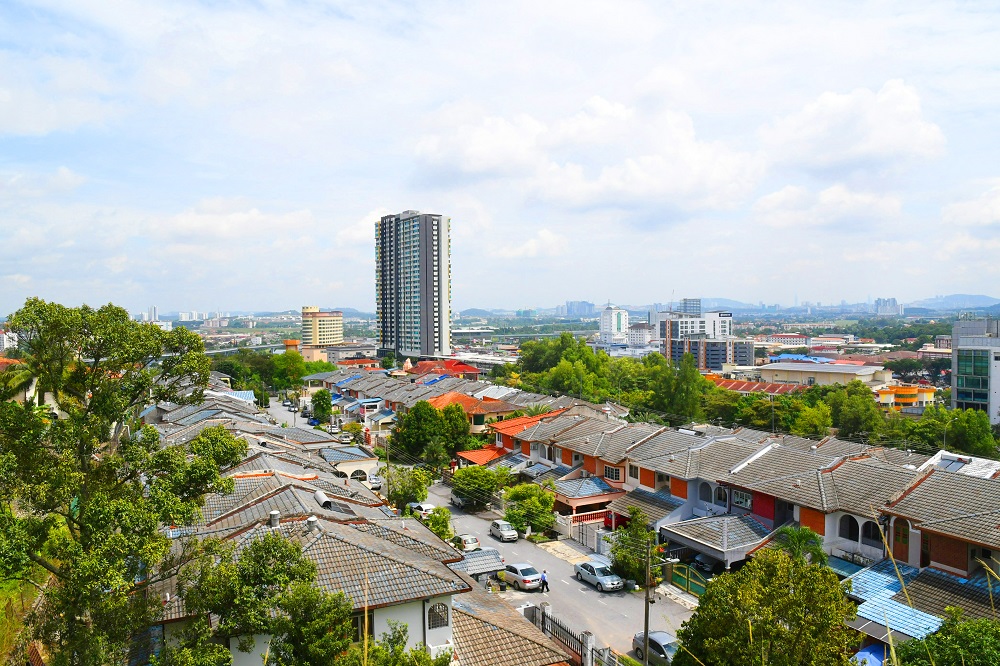 The population of Kajang has been consistently rising due to the availability of more affordable housing options on the outskirts compared to the city center. Several shopping complexes like Billion Shopping Center, Metro Point Complex, Union Square, and De Centrum Mall contribute to the town's amenities. The area is well-equipped with healthcare facilities, supermarkets, recreational parks, and a range of educational institutions, offering a balanced lifestyle away from urban hustle while providing ample entertainment options.
The property development history traces back to the 1980s when MKH Berhad initiated Taman Bukit Indah and Taman Bukit Mewah in 1981. Following this, the upscale Country Heights residential estate featuring uniquely designed bungalows and a golf and country club was introduced in 1992.
Well-connected to major highways like Kajang Dispersal Link Expressway (SILK), Kajang–Seremban Highway (Lekas), Southern Klang Valley Expressway (SKVE), and Cheras–Kajang Expressway (CKE), Kajang's potential is increasingly acknowledged by developers, leading to continued growth. It proves an ideal locale for families seeking city accessibility and a variety of communal activities. The property landscape in Kajang encompasses both freehold and leasehold projects, overseen by the Kajang Municipal Council (MPKJ).
Connectivity & Accessibility
Major Highways:
Kajang Dispersal Link Expressway (SILK)
Kajang–Seremban Highway (LEKAS)
Southern Klang Valley Expressway (SKVE)
Cheras–Kajang Expressway (CKE)
Public Transportation:
RapidKL Bus Services: Several RapidKL bus routes serve the areas of the township of Kajang, providing convenient transportation and connections to nearby towns.
KTM Komuter: The Kajang KTM Komuter Station is situated 1 km south from Kajang's town centre and named after the township of Kajang, Selangor.
MRT Stations: Kajang is served by the MRT stations including Stesen Kajang, Stadium Kajang, Sungai Jernih, and Simpang Balak.
Nearby Amenities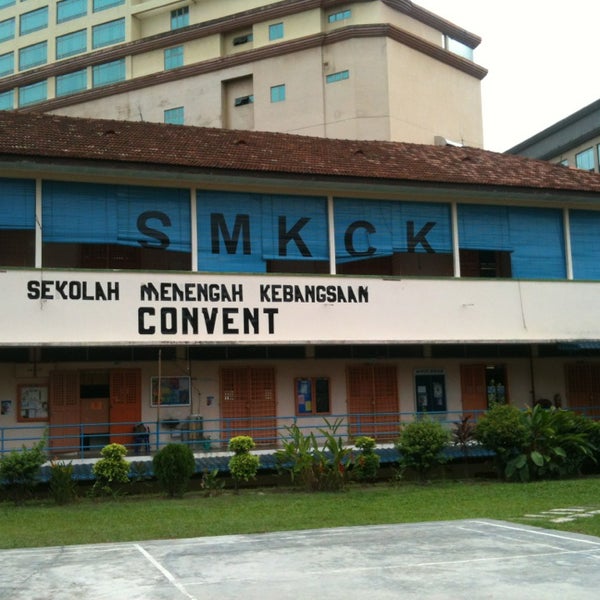 Schools:
Kajang boasts a diverse range of educational institutions that cater to various academic needs. From public to international schools, the township offers options like SK Kajang, SMK Convent Kajang, SMK Jalan Bukit, and SMK Sultan Abdul Aziz Shah. For those seeking an international curriculum, choices like Rafflesia International and Private School Kajang, Tanarata International School, and Global Modern International School are available. This educational diversity ensures that residents have ample choices for their children's education, promoting a well-rounded learning experience.
Recreation:
Kajang is more than just a town; it's a thriving community with a strong emphasis on recreational spaces. The township is adorned with various parks such as Sungai Tekala, Air Terjun Sungai Gabai, Impian Golf & Country Club, Sungai Long Golf & Country Club, Bukit Broga and Ostrich Wonderland. These green havens and resorts offer an array of activities for residents to enjoy, from leisurely strolls to family picnics.
Healthcare:
Kajang's healthcare landscape is well-equipped to meet the medical needs of its residents. Such medical facilities include: Hospital Kajang, Poliklinik MUC @Metro Point, Klinik Mediviron Prima Saujana, Kajang Plaza Medical Centre (KPMC) and KPJ Kajang Specialist Hospital. This accessibility to healthcare ensures that residents have prompt and reliable medical care, contributing to their overall well-being.
Commercial & Industrial Landmarks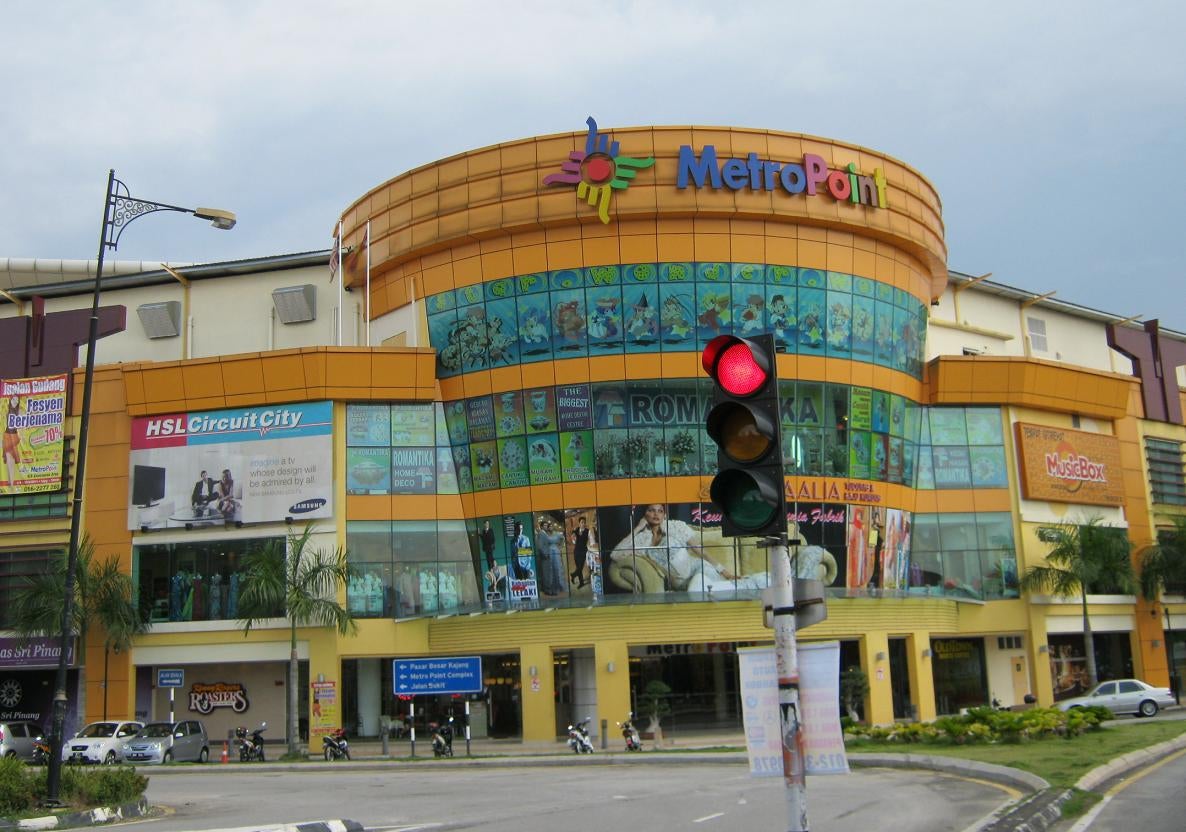 Here's a table showcasing some of the commercial landmarks in Kajang, including shopping malls, commercial office buildings, commercial areas and industrial sites.
| Name of Landmark | Location | Type | Description |
| --- | --- | --- | --- |
| Plaza Metro Kajang | Jalan Tun Abdul Aziz | Shopping Mall | A vibrant shopping mall in the heart of Kajang, offering a variety of retail outlets, dining options, and entertainment facilities. It caters to the shopping needs of both residents and visitors. |
| Billion Shopping Centre (Semenyih) | Bandar Teknologi Kajang | Retail Mart | A well-established retail mart offering a diverse range of goods, from groceries to daily essentials. It serves as a convenient shopping destination for the local community, enhancing accessibility to daily necessities. |
| Mydin Mart Kajang | Jalan Jelok 6 | Hypermarket | A prominent hypermarket that provides an extensive selection of groceries, household items, and fresh produce. It caters to the needs of residents seeking a one-stop shopping experience for their daily essentials. |
| Metro Point Complex | Jalan Jelok Indah 9 | Shopping Mall | An integrated commercial shopping complex offering a variety of retail outlets, dining establishments, and service providers. It offers convenience and a range of amenities to cater to the needs of residents and shoppers. |
| Taman Kajang Sentral | Jalan TKS1 | Commercial Area | A vibrant commercial area featuring a mix of shops, cafes, and businesses. It contributes to the local economy and serves as a hub for social interactions, shopping, and dining, enhancing the overall urban experience. |
| Wisma MKH | Jalan Semenyih | Commercial Office Building | A renowned commercial office building housing various businesses and organizations. It plays a role in Kajang's business ecosystem and contributes to the town's economic growth and development. |
| Impian Golf & Country Club | Saujana Impian | Resort | A resort offering recreational activities for the residents within the township of Kajang. |
| Bangi Golf Resort | Bandar Baru Bangi | Resort | An extensive golf resort with lush green surroundings, providing golf enthusiasts and visitors with a serene and enjoyable environment for leisure, sports, and relaxation. It offers a perfect escape from the urban hustle. |
| Bukit Angkat Industrial Park | Bukit Angkat | Industrial Site | An industrial site providing factories for companies within the industrial and manufacturing sectors. |
| Asta Enterprise Park | Bukit Angkat | Industrial Site | An industrial area comprising warehouses and industrial factories that is developed by Ireka Corporation. |
Residential Developments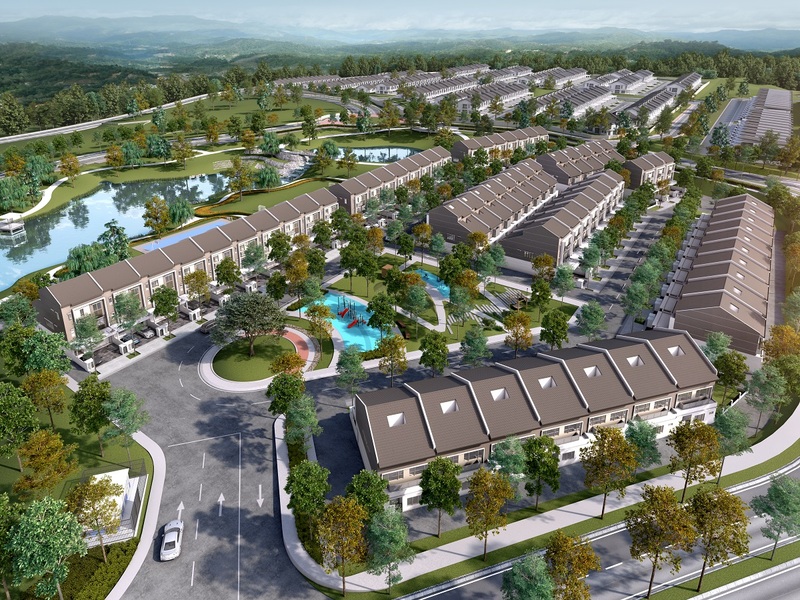 Here's a table showcasing some of the residential developments in the Kajang area:
| Name of Development | Location | Developer Name | Short Description |
| --- | --- | --- | --- |
| Ivory Residence @ Mutiara Heights Kajang | Mutiara Heights | TLS Group | A modern condominium development by TLS Group, offering contemporary living in the heart of Kajang. With well-designed units and comprehensive facilities, it provides residents with a comfortable and convenient urban lifestyle. |
| Tropicana Heights | Jalan Tropicana Heights | Tropicana Kajang Hill Sdn Bhd (Tropicana Corporation Berhad) | A vibrant mixed-use township featuring landed homes and high-rise dwellings amidst lush landscapes. Tropicana Heights offers a range of recreational amenities and a strategic location, providing a harmonious blend of urban living and natural surroundings. |
| Amandarii | Jalan Impian Gemilang 1/3 | Guocoland (Malaysia) Berhad | A freehold collection of bungalow houses, catering to homebuyers who are looking for spacious units and a peace of mind. |
| Taman Cahaya Suria | Jalan Cahaya Suria | Homecity Realty Sdn Bhd | A mixture of shop-offices and landed houses that offer a blend of residential and commercial outlook throughout the development. |
| Tiara ParkHomes | Taman Bukit Mewah | Kueen Lai Group | A freehold condominium development offering contemporary units with essential amenities. |
| MKH Boulevard | Jalan Bukit Off Jalan Changkat | MKH Berhad | A modern serviced apartment development situated in a strategic location within Kajang. |
| Jernih Residence | Kampung Sungai Kantan | Sunway Property | A serviced apartment complex offering spacious units and modern facilities. |
| Hillpark Residence | Bandar Teknologi | MKH Berhad | A serviced residence designed to provide resident-exclusive facilities. |
| Mirai Residences | Jalan Kajang Villa | MKH Berhad | A Japanese-inspired condominium development designed to cater to the needs of modern families. |
Related News: