Mont Kiara
General Description
Mont Kiara, situated to the northwest of downtown Kuala Lumpur in Malaysia within the Segambut constituency, is a prestigious residential area characterized by tall residential condominiums and corporate buildings. These developments have largely been overseen by UEM Sunrise Berhad, a prominent property developer under UEM Group. Positioned at the heart of the Klang Valley, Mont Kiara is equidistant from Kepong and central Kuala Lumpur. It shares borders with Sri Hartamas to the south and KL Metropolis to the east, and it's notably favored by a substantial expatriate population. Distinguished as one of Kuala Lumpur's upscale districts, Mont Kiara is located northwest of the city center, approximately midway between Kepong and downtown Kuala Lumpur.
Predominantly inhabited by expats who have chosen Malaysia as their new home, the region encompasses residential condos, gated landed communities, commercial hubs, and office buildings. Among the notable projects in Mont Kiara are 1 Mont Kiara, Publika, Hartamas Shopping Centre, Plaza Mont Kiara, Seni Mont Kiara, Solaris Mont Kiara, Solaris Dutamas, and Arcoris.
Area Outlook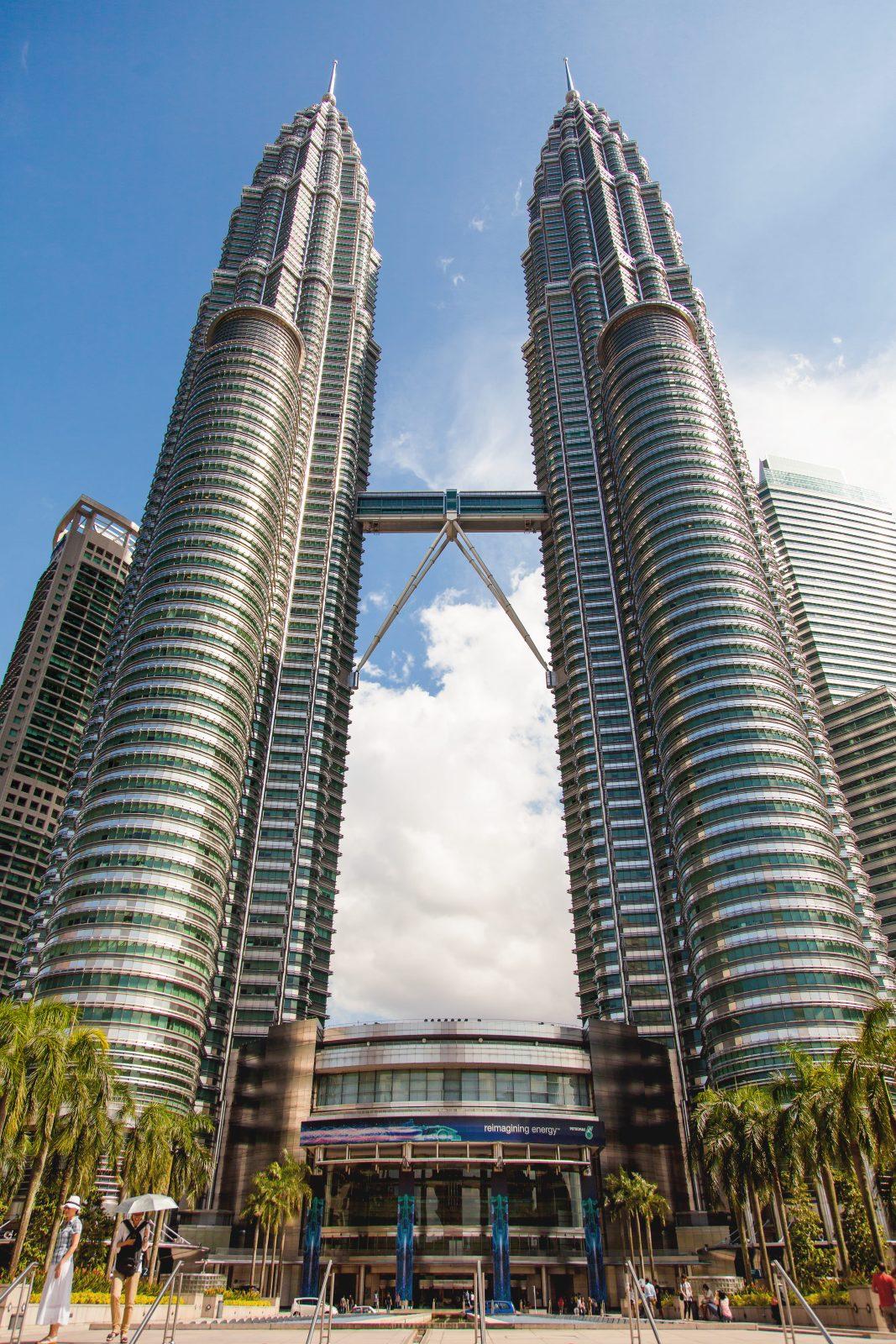 Central and affluent, Mont Kiara lies within Kuala Lumpur and serves as a favored residential enclave for expats. Comprising mostly residential condos, corporate complexes, and international schools, it's flanked by Sri Hartamas, close to Kepong, and a mere 15-minute drive from Taman Tun Dr. Ismail and the Kuala Lumpur city center under optimal traffic conditions.
Given the scarcity of available land and the robust demand, developers are expanding new projects towards the outskirts of Segambut. Mont Kiara is a prime selection for individuals and families moving in, as the amenities, conveniences, and shopping centers are thoughtfully designed to cater to the expatriate community's comfort. Mont Kiara proves to be a sought-after destination suitable for families, retirees, and young individuals alike. Its appeal stems from its favorable location, easy access to facilities, and a wide range of amenities, which collectively contribute to Mont Kiara's vibrant and flourishing community.
Mont Kiara stands out as a rare township with a significant natural expanse, Bukit Kiara, situated right at its doorstep. This extensive 25-acre green area provides an ideal setting for residents to engage in diverse pursuits, ranging from leisurely walks to organized running events and even wedding ceremonies. On weekends, the atmosphere comes alive with a multitude of families and individuals, both local and from afar, exploring the hiking trails or trying out specialized biking paths. These trails feature intricate segments, jumps, and angled turns known as berms. Notably, the Bukit Kiara trail is conveniently located just 4.5km away from Mont Kiara.
Furthermore, it falls under the jurisdiction of Kuala Lumpur City Hall (DBKL) as its governing local authority.
Connectivity & Accessibility
Major Highways:
North Klang Valley Expressway (NKVE)
Duta-Ulu Kelang Expressway (DUKE)
Kerinchi Link
Penchala Link
Public Transportation:
RapidKL Bus Services: Several RapidKL bus routes serve the area of Mont Kiara, providing convenient transportation within the area and connections to nearby towns.
KTM Komuter: The Segambut KTM Komuter Station is the nearest station to Kota Kemuning, which requires approximately 10-15 minutes from the station to the township.
MRT Stations: The nearest mass rapid transport (MRT) station that caters to the vicinity is situated at TTDI MRT Station in Taman Tun Dr. Ismail, which is roughly a 15 to 20-minute drive from Mont Kiara.
Nearby Amenities
Schools:
Families with children attending school can select from three educational institutions in the vicinity: Mont'Kiara International School, Garden International School, and French Lycée FranÇais Kuala Lumpur.
The majority of schools in the surrounding area are internationally focused.
Recreation:
The residents of Mont'Kiara are fortunate to enjoy close proximity to Bukit Kiara, one of Kuala Lumpur's remaining verdant spaces, boasting lush greenery, forest trails, picturesque hills, and natural streams. Enclosed by Taman Tun Dr Ismail (TTDI), Damansara Heights, and Mont'Kiara, this sprawling 467-acre natural haven is often likened to New York's iconic Central Park. A haven for nature enthusiasts, Bukit Kiara offers an array of activities within its splendid grounds, including jogging, hiking through the jungle, cycling, camping, and leisurely walks along the trails, offering a refreshing change of scenery from urban life.
In addition to its natural allure, Mont Kiara features several shopping malls that cater to the needs of its residents' materialistic desires. These malls include Plaza Mont'Kiara and 1 Mont Kiara, with the most recent addition being Kiara 163. Adjacent malls encompass Solaris Mont Kiara, Masjid Wilayah, and Solaris Dutamas – the latter housing the popular Publika Shopping Gallery.
Healthcare:
Mont Kiara boasts a comprehensive healthcare ecosystem, providing residents with convenient access to medical facilities and services. The area is home to various medical centers and clinics that offer a range of healthcare solutions, from general healthcare to specialized treatments. Notably, Global Doctors Hospital and Kiara Medical Centre are established healthcare providers known for their quality care and modern facilities. With a focus on wellness and healthcare, Mont Kiara ensures that residents have their healthcare needs met within the vicinity.
Commercial & Industrial Landmarks
Here's a table showcasing some of the commercial landmarks in Mont Kiara, including shopping malls, commercial office buildings and commercial areas.
| Name of Landmark | Location | Type | Description |
| --- | --- | --- | --- |
| 1 Mont Kiara | Jalan Kiara | Shopping Mall | A luxurious shopping mall offering a mix of international brands, dining, and entertainment. |
| Plaza Mont Kiara | Jalan Kiara | Retail Mall/Plaza | A bustling plaza with a variety of shops, offices, restaurants, and lifestyle services. |
| Solaris Mont Kiara | Jalan Solaris | Commercial Area | A vibrant lifestyle hub featuring a wide range of dining options, cafes, boutiques, and more. |
| 163 Retail Park | Jalan Kiara | Retail Park | A retail park housing various outlets and restaurants, catering to the needs of the community. |
| KLGCC Resort | Bukit Kiara | Resort | A luxurious resort offering golf, food & beverages and other recreation services to its members. |
| Wisma Mont Kiara | Jalan Kiara | Commercial Office Building | A commercial office building providing workspace for various businesses. |
| Publika Shopping Gallery | Solaris Dutamas | Shopping Mall | An artistic retail and lifestyle hub offering diverse shopping, dining, and cultural experiences. |
| KL Metropolis | KL Metropolis | Township/International Trade & Exhibition District | A township with a range of residential and commercial components. |
| Menara YNH | Mont Kiara | Commercial Office Building | A commercial office building that is equipped with office lots for small, medium and large companies. |
Residential Developments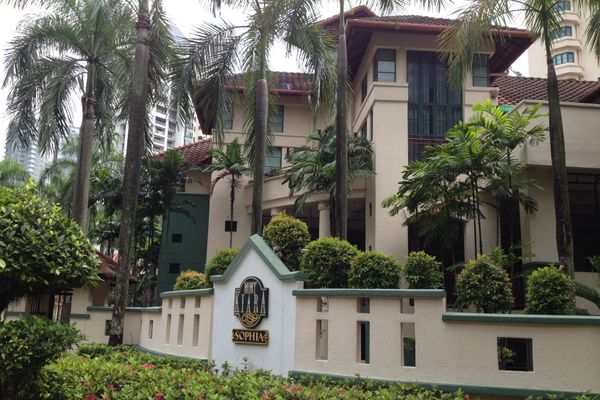 Here's a table showcasing some of the residential developments in the Mont Kiara area:
| Development Name | Location | Developer Name | Description |
| --- | --- | --- | --- |
| 10 Mont Kiara | Jalan Kiara 1 | UEM Sunrise Berhad | A premium high-rise condominium offering luxurious living with modern amenities and panoramic views. |
| Mont Kiara Sophia | Jalan Kiara 1 | UEM Sunrise Berhad | A condominium project featuring a range of well-crafted facilities. |
| Seni Mont Kiara | Changkat Duta Kiara | Amatir Resources Sdn Bhd | An upscale condominium complex known for its artistic design, spacious units, and exclusive facilities. |
| Mont Kiara Astana | Jalan Kiara 2 | UEM Sunrise Berhad | A contemporary condominium with facilities for a modern urban lifestyle, including swimming pools and gyms. |
| 28 Mont Kiara | Mont Kiara | UEM Sunrise Berhad | A luxury condominium with spacious units, lush landscaping, and various amenities catering to residents. |
| Residensi 22 | Jalan Kiara 4 | UEM Sunrise Berhad | A high-end condominium project that combines elegant living spaces with a host of lifestyle amenities. |
| Icon Residence (Mont Kiara) | Persiaran Dutamas | Mah Sing Group | A sleek serviced residential development with modern architecture, offering stylish units and recreational facilities. |
| Pavilion Hilltop | Jalan Cangkat Duta Kiara Off Jalan Duta Kiara | Permata Cermat Sdn Bhd (Pavilion Group) | A luxurious residential development featuring well-designed units and a range of high-class amenities. |
| Tiffani Kiara (Tiffani by i-Zen) | Jalan Kiara 1 | Ireka Corporation | A contemporary condominium project known for its modern design, quality finishes, and lifestyle perks. |
Related News: